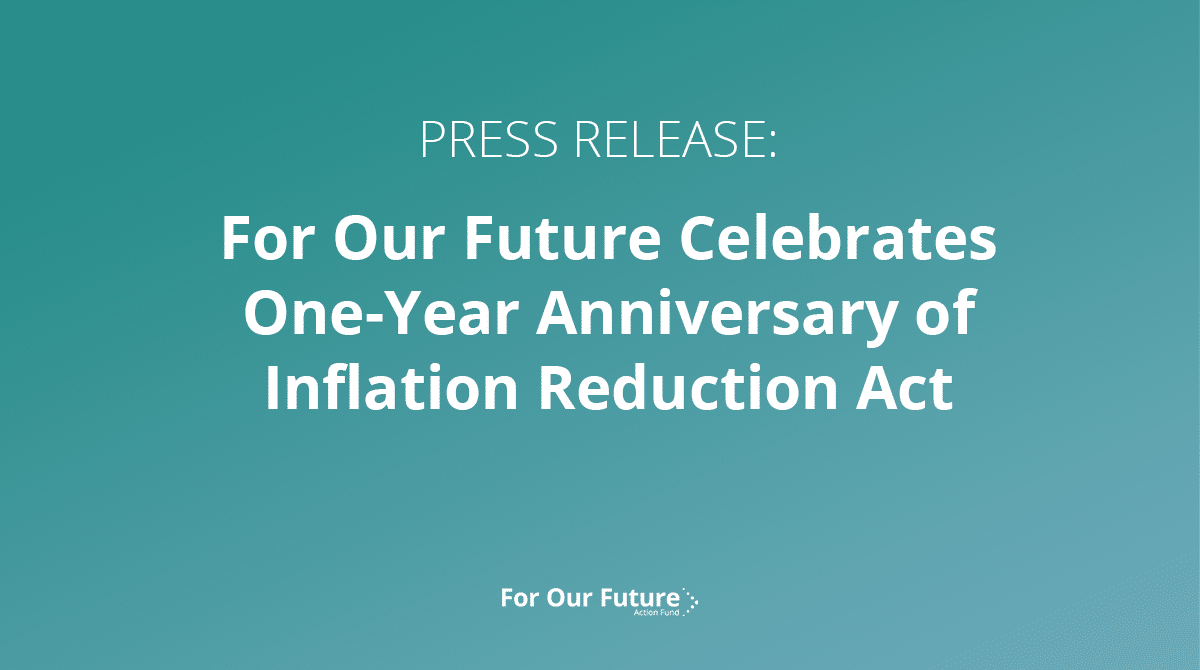 FOR IMMEDIATE RELEASE
Wednesday, August 16, 2023
WASHINGTON, D.C. – Today, For Our Future Executive Director Sky Gallegos issued the following statement commemorating the one-year anniversary of the Inflation Reduction Act, which was signed into law by President Biden on August 16, 2022.
"President Biden and Democrats in Congress are delivering for the American people – and the Inflation Reduction Act is a shining example. Since it was signed into law a year ago, it is lowering prescription drug costs, improving health care, and boosting our clean energy economy – all paid for by making big corporations pay their fair share.
"This historic legislation was a monumental achievement and is a lasting and major victory for working families – yet every single Republican in Congress voted against it.
"In the face of relentless congressional Republican opposition to progress, the Inflation Reduction Act should serve as a reminder of what is possible when President Biden and Democrats in Congress – and the will and voices of the majority of the American people – come together and strive for shared economic prosperity for workers and families across our country"
###