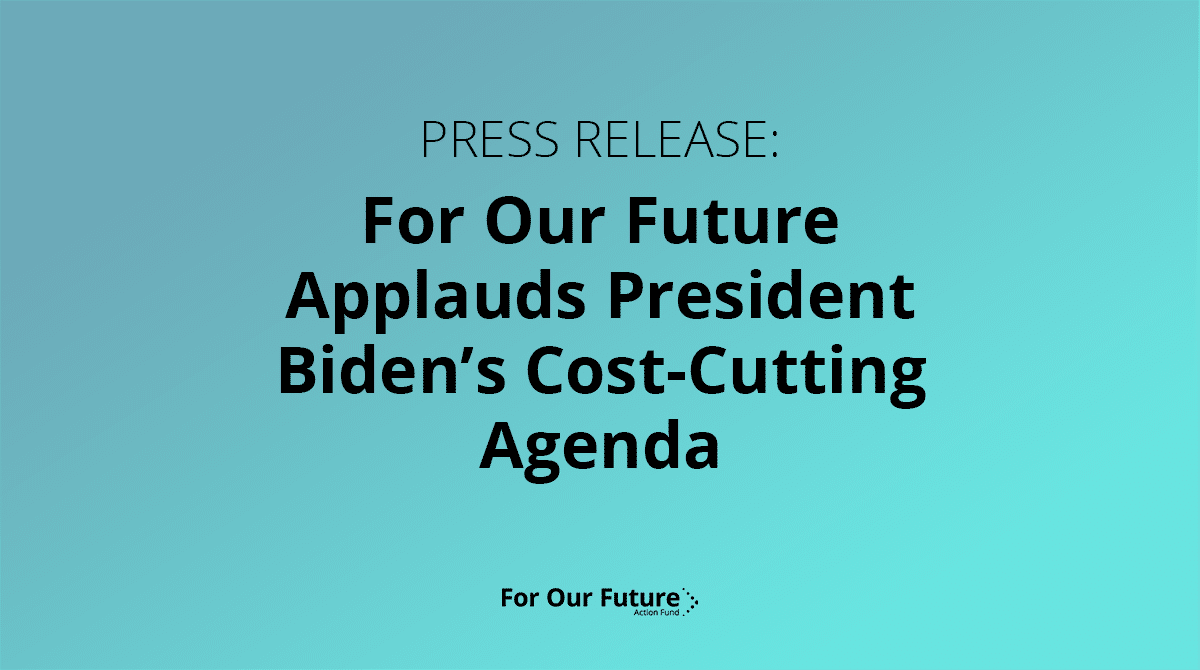 FOR IMMEDIATE RELEASE
Tuesday, April 18, 2023 
WASHINGTON, D.C. – Today, on Tax Day, For Our Future Executive Director Sky Gallegos issued the following statement.
"Tax Day shines a bright spotlight on congressional Republicans' extreme and relentless agenda of enriching Wall Street at the expense of Main Street. After passing legislation under the last administration that cut taxes for the ultra wealthy and benefitted the richest 1%, congressional Republicans are now hitching their anti-working class agenda to a plan that would increase taxes on half of all Americans. Fortunately, standing in stark contrast, President Biden is delivering on his promises for working people and championing a cost-cutting agenda that grows our economy from the middle out. From the American Rescue Plan to the Inflation Reduction Act, President Biden is providing tax relief for working families and parents, and lowering the cost of health care, prescription drugs and energy bills – all without raising taxes on anyone making less than $400,000 a year."
In 2017, under the previous administration, congressional Republicans passed legislation that is projected to increase taxes for the majority of Americans while benefiting the ultra wealthy and corporations – with 83% of the benefits going to the richest 1%.
In contrast, the Inflation Reduction Act (IRA), signed into law by President Biden last year, lowers the cost of prescription drugs and health care, and boosts the U.S. clean energy economy while addressing the climate crisis. The law does not raise taxes for anyone making less than $400,000 a year. The IRA builds on other legislation championed by the Biden-Harris Administration, including the American Rescue Plan (ARP), which lowers taxes for working people. Among other measures, the ARP expanded the earned income tax credit, providing tax relief to more than 17 million workers, and expanded the Child Tax Credit, lifting more than 2 million children out of poverty.
###