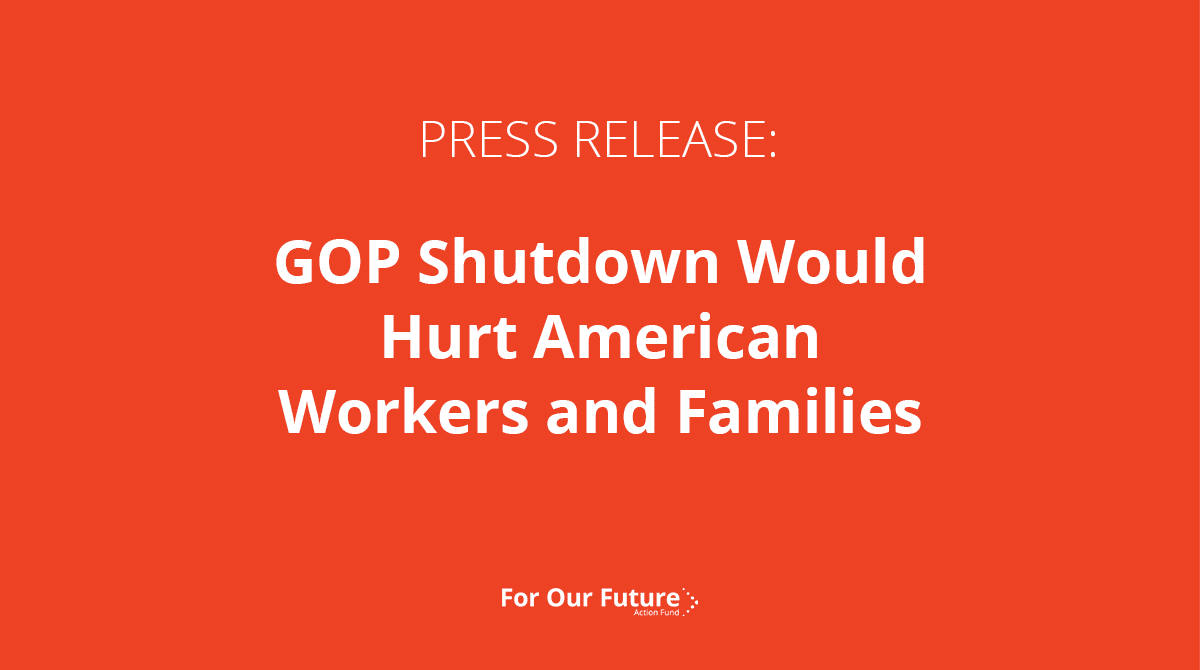 FOR IMMEDIATE RELEASE
Thursday, September 21, 2023
WASHINGTON, D.C. – Today, in response to Republican efforts in Congress to pass a continuing resolution with indiscriminate, devastating cuts in the face of a government shutdown, For Our Future Executive Director Sky Gallegos issued the following statement.
"Unfortunately right-wing, anti-worker, radical MAGA extremism now defines Republicans in Congress. Their continuing resolution proposal doubles down on extremism and harm, attempting to make devastating cuts to law enforcement, education, housing, child care, and other necessities for working families across our country.
"Worse yet, they're using a government shutdown – and the lives that would be impacted – as a bargaining chip in an attempt to force through their dangerous agenda. A shutdown would keep paychecks and benefits from service members, jeopardize the livelihoods of frontline federal employees, endanger lives by halting critical research on diseases like cancer, and cause innumerable disruptions like delays at airports.
"For Our Future has the back of President Biden and Democrats in Congress working tirelessly to keep the government open without stripping away vital services – and we are organizing in communities to ensure people understand the harm Republicans in Congress are causing."
###